The unique triad of business, art and sport contributed to the creation of a great project with one, most important intention – charity. The event – from the moment it was brought to life – has been guided by the noble idea of ​​helping the most needy.
All proceeds from the shares will be donated to the purchase of medical equipment for the Children's Department of the Pediatric Oncology, Hematology and Transplantology Clinic of the Medical University of Poznań (Poland).
June 10 | Teatr Polski in Poznań – Tennis Art Gala
June 11 | Kortowo Tennis Club – Tennis Art Cup & artwork auction
Art_NFT for the first time
This is the 16th edition of the Tennis Art charity auctions and so far art_NFT has never appeared on it before. We decided to join the action and, for the first time in history, enrich the auction catalog with digital artwork.
As a project of a global digital art gallery specializing in contemporary art and NFT technology, in cooperation with the Polish artist Joanna Baumgartner, we decided to auction her digitized painting entitled "Dormant".
In addition to art_NFT, the artist also decided to provide a physical image from 2016.
Therefore, at the auction it will be possible to bid on two original artworks by Joanna Baumgartner: a physical original and a digital original.
Joanna Baumgartner (born in '79, Cracow / PL).
Graduate of PLSP at the faculty of Exhibition Design, the Academy of Fine Arts in Cracow (Prof. S. Tabisz / painting studio & Prof. W. Regulski / lettering studio), in May 2004 she defended her diploma at the Faculty of Graphics. Awarded with the Rector's medal of the Academy of Fine Arts. She is also a graduate of The Heatherley School of Fine Art, Prague School of Photography, Ericsson Collage Vancouver and Cracow School of Styling and Make-up, Artistic Alternative.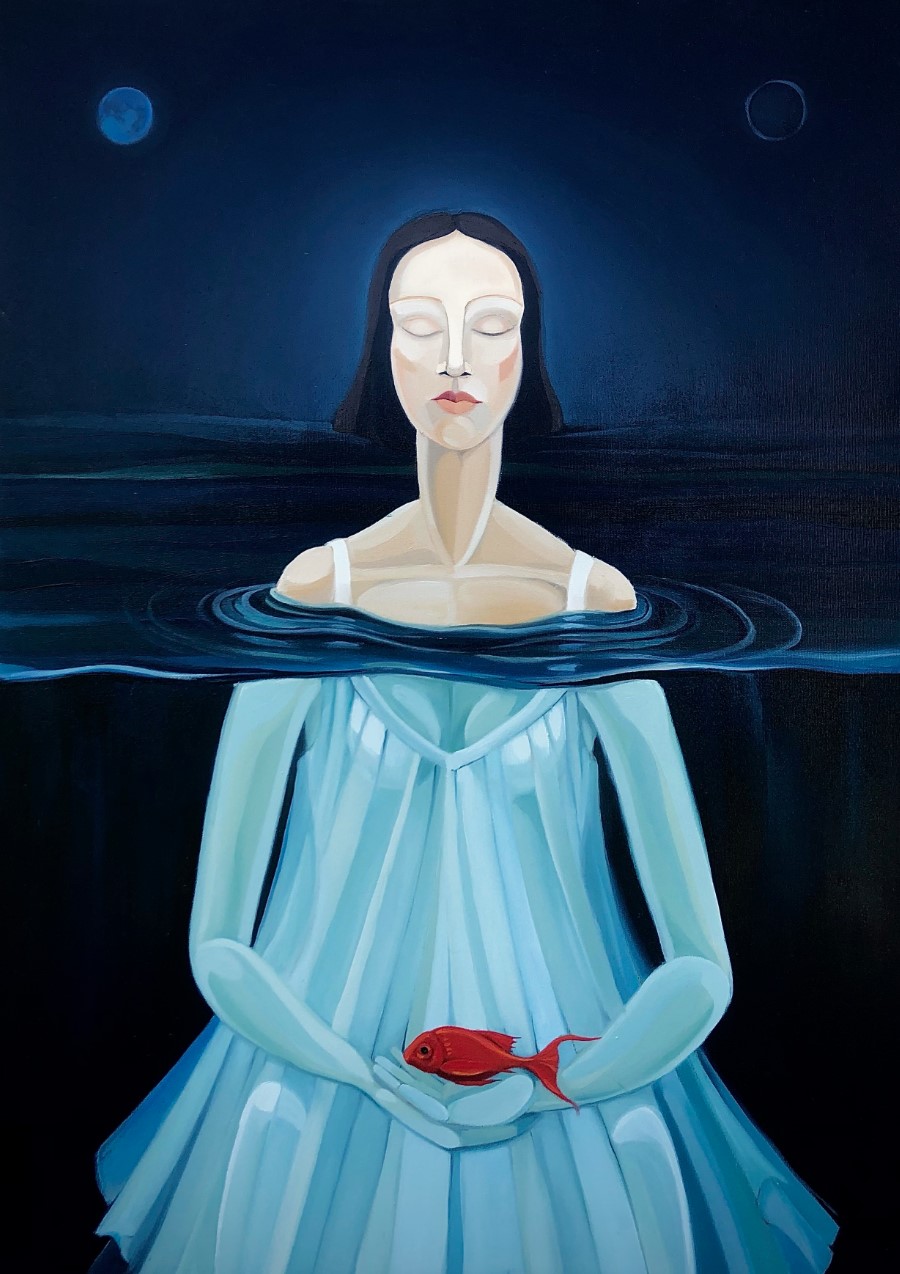 Dormant by Joanna Baumgartner
physical original info:
2016 / oil on canvas / 76 x 95 cm
digital original info: 
2022 / 2 470 x 3 488 px 
Token ID: 99122458513745160627835571843200124246657829892034509541995695751562004529153
Token Standard: ERC-1155